Individual Health Insurance Plans in North Carolina
Here's a simple truth: shopping among health insurance plans on the Marketplace established by the Affordable Care Act can be complicated—sometimes overwhelming. That's because health insurance plans are complex, and there are many plans to choose from all offering different levels of coverage and out-of-pocket expenses. They also require that you receive care in preferred networks of hospitals and doctors who can treat you. But regardless of the complications you face in obtaining and maintaining a health insurance plan, it's critical that you have coverage. But why?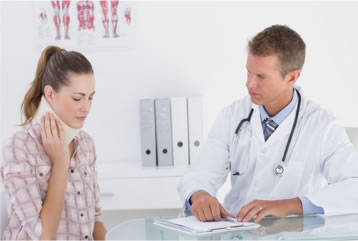 The future isn't certain. An unexpected illness or injury could occur, burying you in medical bills from expensive care if you don't have comprehensive coverage. It is also possible that you could pay a tax penalty should you choose to go without coverage.
We've been a consumer advocate for years. Our team at Osborne Insurance Services specializes in helping people just like you get coverage that best suits their needs and satisfies the new ACA requirements. Through our many years of experience, we've learned a lot about our clients and our industry, which is why we are proud to be an agency that explores all options among some of the leading insurance providers in North Carolina.
The Affordable Care Act, often referred to as Obamacare, established five "metal levels" that organize plans into tiered categories based on the amount they cover (on average) of a person's total cost of care:
Bronze— your plan pays an average of 60%. You pay approximately 40%
Silver—your plan pays 70% on average. You pay around 30%.
Gold—your plan pays approximately 80%. You pay around 20%
Platinum—your plan pays 90% on average. You pay an average of 10%.
Keep in mind that these percentages are only general guidelines. There are several different plan options within each metallic level to choose from. The total or per service amount paid depends on the type of service you use during the year. That's why it is vital you select the correct plan, and we can fully explain your options and guide you through the process.
Cost Share Reductions
Many consumers who qualify for federal subsidies on the Marketplace may also be eligible for Cost Share Reductions, if they purchase a Silver level plan. If you meet the qualifications, you'll receive additional funds from the Marketplace, paid to the insurer, that essentially upgrade your policy. There are different levels of the CSR, but your copays, deductible, and out-of-pocket maximum decrease in most cases. The idea is that lower income consumers qualify for better coverage since they have less money to spend on out of pocket costs.
So how do you select a plan?
It's important that you equip yourself with the necessary knowledge to make an informed decision. We offer a simple five-step process that will help you narrow your options:
Identify what you must have. Although injury and sudden illness cannot be predicted, there are other medical needs that you can and should anticipate. For example, if you visit a medical specialist several times each year for a condition, it will be important to find a plan that includes your doctor and offers a low copayment for specialist visits.
Don't buy more than you need. Would you select a luxury car with a monthly payment larger than your mortgage? Would you add towing services to your insurance policy if you're already a member of AAA? If you're young, it's advisable that you seek a plan with a high deductible because you may pay a considerably cheaper premium.
Review the network. If you have a family physician or preferred specialist(s), you'll want to make sure that they're part of the network for any plan you might purchase. Most policies cover a smaller share of the cost for out-of-network care.
Equip yourself with knowledge. Build a familiarity with what your share of the costs may be. From copays to premiums to deductibles, there are various fees—flat and varied—that comprise your out-of-pocket expenses. You should also make sure the medications you regularly take are covered. Finally, know what your annual limits on coverage and services are.
Understand your out-of-pocket maximum. This is your share of the costs in a worst case scenario. The out-of-pocket maximum is a fixed dollar amount, which can be calculated for any plan. The total of your cost share (copays, deductible, etc.) accumulates toward this number, and you are completely done when you reach it; from there the plan pays 100% of all covered in-network services for the rest of the calendar year. Be aware of this number, and choose a plan that works for your budget.