Medicare Benefits Explained by Osborne Insurance Services
Medicare is a federal health insurance program for eligible Americans and is funded through 2 trust accounts held by the U.S. Treasury. The following are categories of people who qualify for Medicare:
People 65 or older
People under 65 with certain disabilities
People of any age with End-Stage Renal Disease (ESRD) (permanent kidney failure requiring dialysis or a kidney transplant)
What are the Different Parts of Medicare?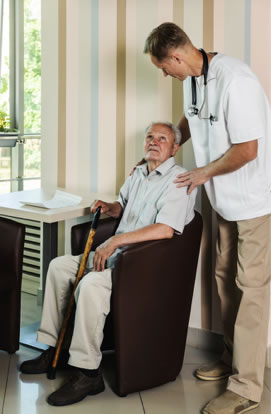 Coverage is divided into different parts, each with its own purpose: Parts A, B, C, and D.
Medicare Part A, also called Hospital Insurance (HI), does not require a premium because you or your spouse already paid for it through payroll taxes. Medicare Part A helps cover:
Hospital inpatient care
Access to critical access hospitals
Skilled nursing facilities (not custodial or long-term care)
Hospice and home health care
Medicare Part B covers outpatient care. Most people pay a standard premium for Part B. Part B can help cover medical services and supplies that Part A does not cover, as well as the following:
Services from doctors and other health care providers
Outpatient care
Home health care
Durable medical equipment (DME)
Some preventive services
Medicare Part C is available through private insurers and is also called Medicare Advantage. Part D is for prescription drug coverage.
Osborne Insurance Services Has You Covered with a Wide Range of Medicare Supplement Insurance Plans
Osborne Insurance Services would be happy to discuss dependable Medicare supplement plans for eligible Medicare recipients. Contact us today at 919-845-9955 to get a free quote.